Skip to Content
CUSTOM-MADE EQUIPMENT DESIGN AND MANUFACTURING IN OGDEN, UT
Our design engineering services team works diligently and with state-of-the-art technology to custom-design processing and production equipment for a wide range of customers and industries. No matter your specialty, RSW Engineering & Machining can machine the part you need to meet production requirements or specialized needs. Our team will work closely with yours, going over every minute detail to machine a part that meets your technical specifications. With a wide variety of resources available to us, we're sure we can create whatever you throw at us. Call RSW Reverse Engineering & Machining today to get in contact with our custom equipment design team in Ogden, UT.

Professional Design Engineering Team with Years of Experience
When you work with RSW Reverse Engineering & Machining, we guarantee a team that sees your custom equipment design in Ogden, UT from start to finish. Our project managers ensure quality work gets completed on time and up to your expectations. Come to us with your ideas or exact plans, and we'll be with you every step of the way. From the initial design concept to the machining in our plant and the final delivery, our teams never lack in quality. We understand that your specific part may be intricate and unique, and we're more than happy to provide you with a perfectly designed product.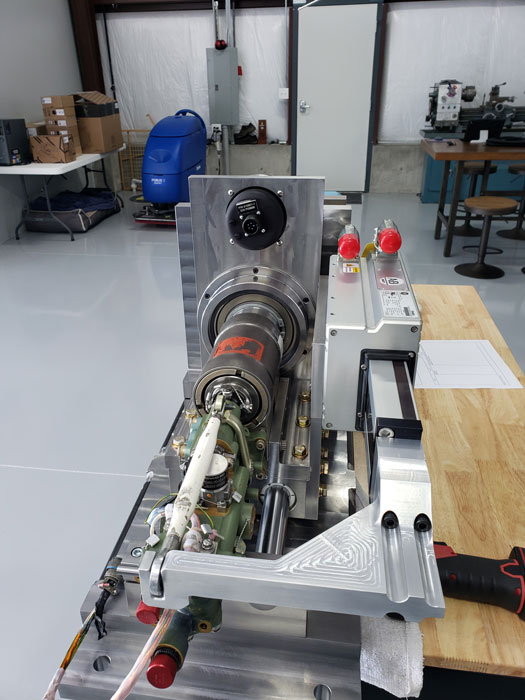 Ways Our Design Engineering Services Can Help Your Company
No matter what industry you're in, you've got an obligation to optimize your engineering and manufacturing costs to help maximize your annual revenue. You can't afford to have obsolete equipment or to invest in costly retrofit options year after year. You also have the responsibility of ensuring your equipment continues to evolve to meet changing safety standards in your industry for the safety of your employees. Partnering with RSW Reverse Engineering & Machining allows you the opportunity to custom design your equipment or parts to improve inefficiencies in your workflow and address those safety concerns cost-effectively.
Whether you need us to make modifications to existing equipment and parts to meet your unique customization needs or you want us to design a completely new product, we're up to the creative challenge. We'll help you stay relevant in your industry with innovative equipment design while meeting safety standards and keeping your design and production costs as low as possible. We specialize in bringing new ideas and equipment to life to change how your business operates. No matter the size or intricacy of the part or equipment you need, our machining experts are capable of delivering with our precise equipment design services in Ogden, UT.
Benefits of Choosing RSW for Your Custom Equipment Design
RSW Reverse Engineering & Machining would welcome the chance to earn your business and trust. Here are a few benefits of choosing our design engineering team for all your custom equipment design needs:
One-Stop Machine Shop – RSW Reverse Engineering & Machining provides custom fabrication, manufacturing, and welding services to make equipment design convenient for our customers. There's no need to call anyone else when you have our skilled design engineering team in your corner!
An Experienced Team – Although we may only have six employees, we have an impressive combined 130+ years of experience in manufacturing, welding, and equipment design.
Unsurpassed Accuracy – Thanks to advanced technology like FARO 3D laser tracking and other computer-aided design (CAD) software at our fingertips, we're able to offer precision accuracy that's unrivaled in our industry.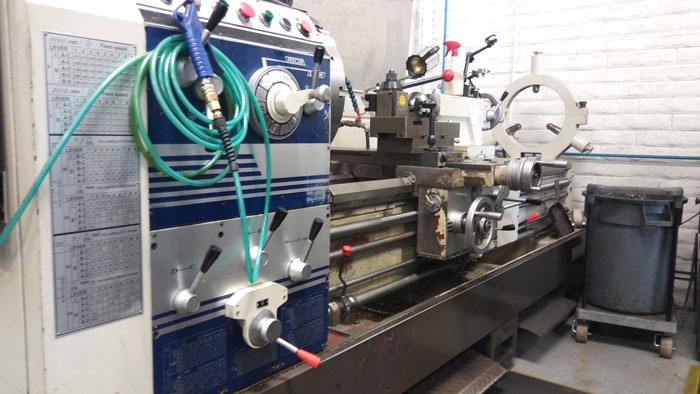 Seize the Most Out of Your Production Line with RSW Today
Our clients span all sorts of industries requiring custom-made parts and products. From the medical field to aeronautics, we're happy to work with whatever you need. Your company already provides a much-needed service, so why not get the most out of your production by upgrading certain parts through our custom-designed machining and reverse engineering services? Have you had difficulties keeping up with modern and expanding technology, putting your company behind the competition? Contact us today to get in touch about how we can help your production line be the best it can be with our custom equipment design engineering services in Ogden, UT and surrounding areas.
Call to Schedule a Consultation