Skip to Content
Machining Field Services in Ogden
Not only do we serve production companies in Ogden, UT from our home facility, but we also conduct field services as well. With over 130 years of combined experience in reverse engineering and machining, we're more than capable of bringing our expertise to you. Our flexible schedule and promptness put us ahead of the competition. By harnessing the power of new and developing technology, we finish the job quickly and more accurately. Call us today to schedule a field service team from RSW Reverse Engineering & Machining to come out and craft or repair whatever you need for your operation.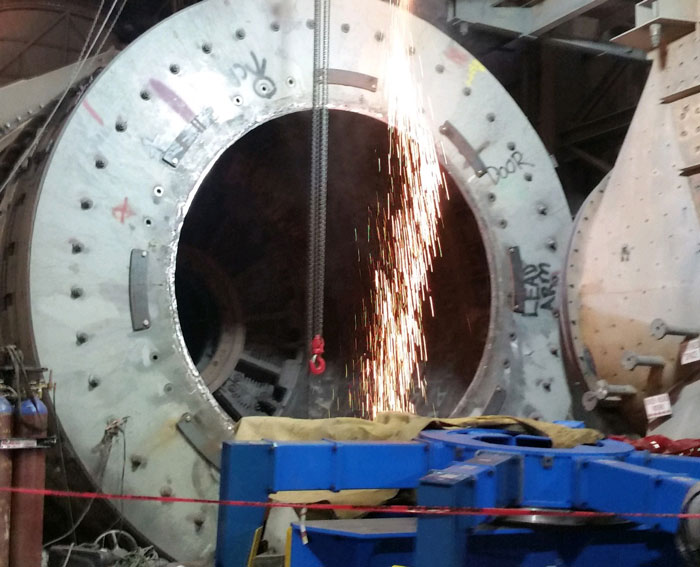 Mobile Teams with State-of-the-Art Technology
Our portable tools and machines allow us to come to you, wherever that may be! Before your appointment, we'll go over what exactly the project will be, so we'll bring the right tools for the job. We have mills, lathes, drills, boring equipment, precision grinders, and more. No job is too complex or too big for our team. For over seven years, we've seen our share of emergency repairs and catastrophic failures that required our services. Each project and company is different and needs a unique look. Our field services teams are quick and effective while respecting your workspace. We use our FARO 3D laser tracking equipment to dial in perfect measurements to assure your repairs are completed accurately.
Fast and Reliable Service for Emergency Repairs
Field machining is a very complicated endeavor because it requires moving all of our equipment into an unfamiliar space to provide the customer with the same product we would build in our shop. When you have a catastrophic failure or need an emergency repair at your facility, and require precision measuring and reliable mobile machining, call RSW Reverse Engineering & Machining. Our mobile teams are quick and reliable, putting our work to the test every day. We enjoy helping people in their time of need. We understand that every day your operation is down is time and money you're losing.
Call to Schedule a Consultation