Skip to Content
Precise Machining Services in Ogden, UT and Surrounding Areas
Machining is sometimes necessary in the manufacturing process to shape specific parts into an intended design. Whether they're made of metal, plastic, rubber, or paper, most components can benefit from custom machining services. Included in RSW Reverse Engineering & Machining's repertoire of impressive capabilities is custom machining, milling, turning, and more. After using state-of-the-art laser equipment like FARO 3D laser tracking to perfectly measure your product, we set to work machining it. No matter the size, our machines are capable of creating the needed parts. Our team of machinists has years of experience working with our technology, guaranteeing a perfectly machined component every time.
Our shop is also equipped with multiple cranes and complex machines that allow us to create heavy and cumbersome applications. When you need a particular part machined to your specifications, contact RSW Reverse Engineering & Machining to get the job done to your satisfaction. Our custom machining services in Ogden, UT are suitable for clients spanning multiple industries. We've worked with everyone from prominent food and beverage manufacturers to the United States Air Force. We'd welcome the opportunity to earn your trust and machining business as well!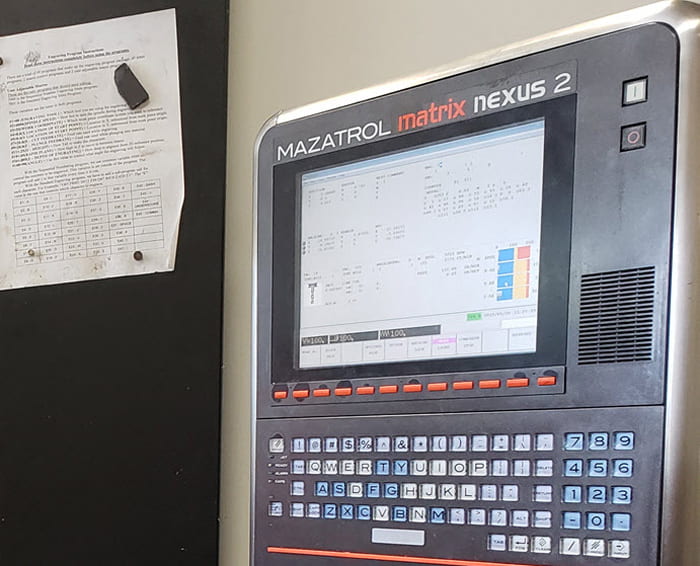 Pinpoint Accuracy with RSW's High-Tech Craftsmanship
After everything is measured and squared away by our laser tracker technicians, our machining programmers use the latest technology to map out and machine the intricacies of your product. Throughout our work, our inspection team provides data in multiple formats, from tables to graphics, to fully verify that our machined product exactly matches your specifications. We guarantee our custom machining services, only providing the Ogden, UT area with expert craftsmanship. For over seven years, we've been successfully custom machining parts, ranging from automotive to aerospace equipment.
Precision Matters – Call RSW Reverse Engineering & Machining
Precision is of the utmost importance when it comes to custom machining services. Whether you need multi-axis milling, turning, grinding, or CNC machining, we use a variety of accurate tools, including:
CNC Machining – There's no substitute for the accuracy and speed provided by CNC machines. Moreover, they're considered safer when compared to many other types of metalwork equipment. CNC machining allows RSW Reverse Engineering & Machining to provide high-quality production work that meets or exceeds all industry standards.
Milling Tools – Milling allows us to create unique designs in any material using a tool with a rotating cutting surface and several blades. Using multi-axis milling equipment allows us to be even more precise when machining parts to your exact specifications.
Turning Tools – The most common piece of turning equipment we use at RSW is a lathe. This type of equipment allows us to turn, or rotate, an item on its axis while we cut and shape it.
Drilling Tools – Sometimes, we need to create round holes in a material using a two-edged rotating device. We also use boring tools to help enlarge the holes we've cut in materials.
Cutting Tools – Cutting tools, such as shears or saws, help us cut materials like sheet metal until they're in the desired shape. However, RSW also takes it a step further with welding and laser cutting tools, which ensure a higher degree of precision and accuracy. Laser cutting allows us to cut through wood, plastic, or metal to offer unlimited customization options for our clients.
Call a Machining Team with a Combined 130+ Years of Experience
All of our equipment and technology is certified and up-to-code for top-tier quality machining. RSW Reverse Engineering & Machining has a large facility with plenty of room to machine large-scale parts that your company may need. With a combined 130+ years of experience on our staff, there's no project too large or complicated for our team to tackle. Every day, we push the limit on what can be custom machined by combining our skill, expertise, technology, and hardware. Call us today to talk to someone from our knowledgeable staff. We'll swiftly set a plan in motion to craft you the part you need with our custom machining services in Ogden, UT and surrounding areas!
Call to Schedule a Consultation